Anthony Lim at Work
I grew up in Texas but spent a good portion of my childhood in Alameda. I like to think I bring that Southern hospitality coupled with the easy-going attitude of the Bay Area.
Prior to working as a Realtor®, I spent over 10+ years in construction management, home renovations, marketing, and sales. I enjoyed interacting with clients, as well as gathering and exchanging ideas to meet their goals. This experience not only gave me a strong foundation in working with figures and contracts, but also showed me I love helping people.
What Are My Clients Saying About ME
"Anthony is on time, or early. He is easy to contact with a prompt and courteous response time. He take care of every detail – even after the sell of your home. This includes when you move, perform repairs on your new home; even assisting in the management of a dog and child care during your transition. He is discreet, honest and loyal." – Teresa and Steffen Nass, Seller & Buyer.
I am Also Actively Involved
I have a strong relationship with the City of Alameda and Oakland. I live, work, and play in Alameda and pursue to be part of the community. When I am not helping my clients with their real estate needs, I am often found volunteering with at-risk children at the Alameda Point Collaborative or working at Hopalong Animal Rescue in Oakland transporting animals.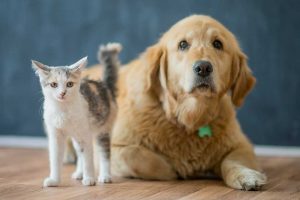 "Anthony is a one-of-a-kind, stand up sort of guy. In over a year of volunteering for Hopalong Animal Rescue he has become one of our most reliable volunteers, volunteering at our Oakland facility three-to-four times per week. There is a deep-rooted sense of empathy and enthusiasm in Anthony that cannot be matched. He puts his entire being into getting a job done, and even goes beyond our expectations by referring outside help and resources where they are needed most." – Dani Clark, Volunteer Manager, Hopalong Animal Rescue.
I'm an amateur cook and food-obsessed. I constantly pore through cookbooks, YouTube videos, websites, and cooking shows; picking up tips and tricks for the next dish I will make at my next social gathering. I enjoy Olympic Weightlifting and CrossFit as well. I find myself thinking about how I can improve my next lift, improving my technique and lifting more weight week after week.
In Summary
I have a passion for helping others, and always want to be there for anyone — this is why I am Realtor® for my clients. I'm a laid back guy who doesn't do hard sells, but I will also work hard to get you the house of your dreams. There are many agents in the Bay Area, but it's important to choose one that you will get along with.
Sign up for email updates and be the first to know when properties matching your search criteria are listed on the MLS.